The easipc team were out in their finest last Friday as they attended the Milton Keynes Education Awards. We were headline sponsors of the awards, as well as the forthcoming Northamptonshire Education Awards, and their presence was felt throughout the night both on and off stage.
The team attended the ceremony at the Double Tree by Hilton in Milton Keynes on Friday 22nd September, ready to celebrate the achievements of the education community of the newly minted city.
The ceremony began with Russell Smith, our Director at easipc, participating in a Q&A with All Things Business founder Ben Thomas, discussing topics such as child safeguarding, cybersecurity and their partnership with Microsoft as a Global Transformation Partner.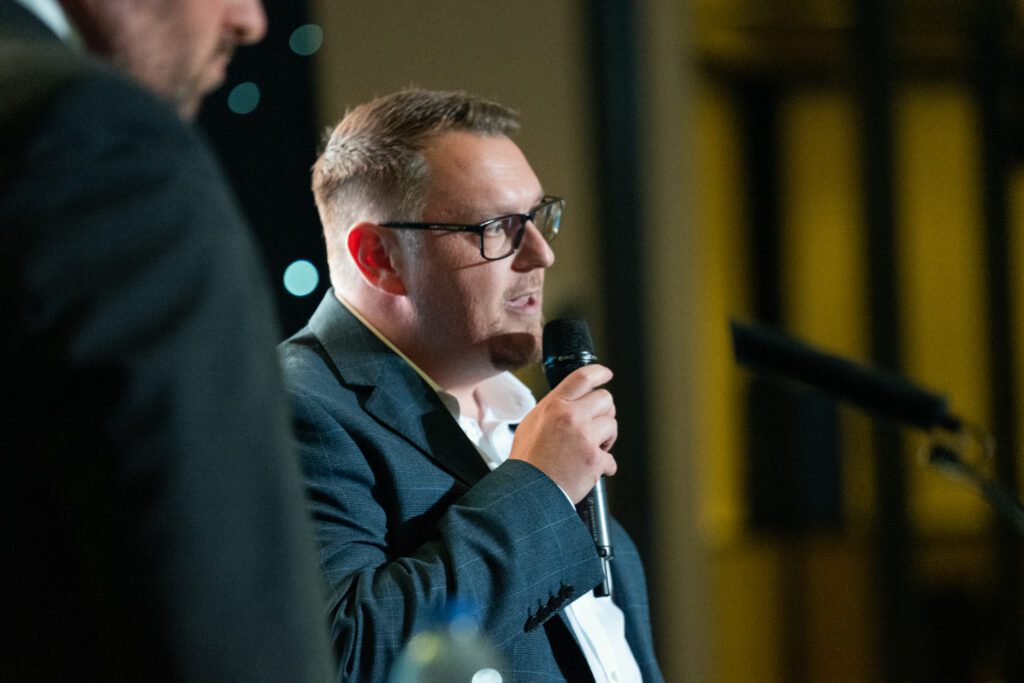 The team also had the opportunity to speak and pose for photos with the night's host: veteran broadcaster Eamonn Holmes. In their capacity as headline sponsors, they also gave out personalised congratulations cards and some additional congratulations cards signed by Eamonn Holmes to the winners.
The team had a wonderful time speaking with the finalists and other attendees at the glitzy awards event. On the night, Russell commented: "We are hugely proud and excited to be here tonight to celebrate the successes and achievements of all of the nominees and it has been an absolute pleasure to have played a part in delivering the very first Milton Keynes Education Awards.
"We're happy to have been able to spread the word about our services while also lifting up the education community in Milton Keynes. So many people do such amazing work throughout the city and we're proud to have been a part of celebrating and rewarding that hard work."
See all the nominees, winners and more incredible photos from the night here.